E-Subro Hub Industry Guidelines and Training Materials
E-Subro Hub enables users to electronically send and receive subrogation demands, attach supporting documents, manage subrogation claims, and electronically move demands over to intercompany arbitration if necessary, all from a single platform.
Eliminates subrogation-related printing, copying, mailing, and scanning expenses on outbound and inbound demands
Available to members at NO COSTóno start-up or transactional fees
Learn more in the E-Subro Hub white paper.
Features
Quick Facts
Includes All of the Top-10 Property and Casualty Companies
Total Market Share in E-Subro Hub: 85%
Total Demands Issued in 2015: 1.5 Million
Total Dollars of Demands Issued in 2015: $6.8 Billion
Available Nationwide
Team Management functionality allows member supervisors to manage their team's productivity more efficiently
Sorting and display options available through the Work List make it even easier to navigate demands, supporting members' work process priorities to resolve the oldest demands first and reduce demand cycle time
Reminder notifications, configured at a company level, remind demand recipients that action needs to be taken on an assigned demand, if no action was taken on receipt of the original notification
Paperless PDF batch printing functionality gives members the option to save full demands with all associated evidence as a PDF
Includes Third-Party Administrator (TPA) functionality
What Members Are Saying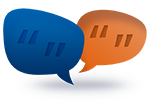 "The quickness and the ability to show the documents immediately are impressive. Also, when dealing with smaller claims, AF makes our lives much easier."
"I like the fact that I can drop the documents and just wait for a response. It's easy."
Get Started Today!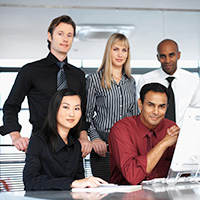 Join the other member companies and benefit from all E-Subro Hub has to offer. Participating in E-Subro Hub is easy and available to members at no cost. Contact us to get started today!
1-888-ESubro1 (378-2761)
esubrohub@arbfile.org